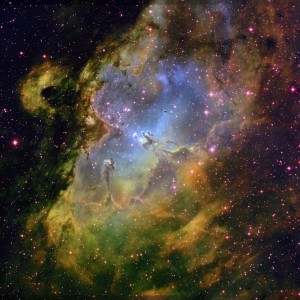 Its been a long time, so take care with what you read. I recommend taking it all in, don't get stuck in the middle, and I hope to see you on the other side  (lyrics planetshakers – hope of all hearts).
The long dark tea-time of the soul
I have spent some time, trying to figure out where I am; I'm confused.
It has been a while since I last posted, I guess time takes its time in between the times we get to experience. I am more confused than ever about life, the universe, and everything. I vividly remember the days I had getting to experience an undying love for the first time, the type of love that is unexplainable, the type of love that one can only experience when one brings someone into this world, holding such a precious gift, a new life, to bring them up and hold them close, to be loved, to actually love.
The world may fade
You will remain
In the midst of the trial
You will always be, I'll sing
Our God never fails
Our God never fails
I find myself curling up in a ball, in the dark, closing my eyes tight, hoping to wake up when everything is right again. I am lost, I am broken, and I cannot do this anymore. I have lost a part of me, a part so important, so special, I cannot handle this anymore. I can only hope to find it once again, but, I am not there yet, I am lost in the darkness.
I now understand that love is something that someone has because of the fact they are part of the fact, the something that has such importance just because they are. It does not make sense… I guess that is the point.
The times caring for my little one, holding, caressing, singing, and loving… someone that I helped to bring into this world, something that had been a part of my being since she was created. And then the glimpses of time I had to myself amongst the chaos of life and confusion. The last posts I had were about the time we had with Kezia. Now the glimpses of life, the photos and video, we hold onto are because there is no more of her life that we could live.
The confusion and battle surrounding the final days of her life still surround the thoughts of my daily life, it may seem weird but it sits with me constantly. I get a glimpse of her all the time, every morning, she does not run for our bed, no more cuddles, no more hugs, no more giggles, the daily cycle of thought and confusion.
With hope and light
You reign over all
Though my heart may fail
You will always be, I'll sing
Our God never fails
Our God never fails
Backward step
I recall sitting down with friends, praying with them about the prosperity that God has prepared for us all. Now the time we had seems such a whisper in the past as to which we have had since. In the time that Kezia was such a bumpkin, a twinkle, a whisper, a thought amongst a hot-chocolate and yet turned into a crawling rascal and yet turned into such a babe. Yes, the baby I would cuddle at the dinner, or coffee, the babe that was so considerate to let her parents speak for seconds or minutes to their friends, yes, the babe that was so transportable, yes, that was Kezia.
Kezia was the second person I have truly loved, an unconditional love, something I only hoped to one day achieve, was made with her. To lose someone so precious, full of hope, full of life and full of dreams.
The beginning of this journey started with a word, a sermon, a message about giving God our precious… At the time it stung like a freshly grazed knee. Did I love Kezia more than God? Had I put her above Him?
She was the most satisfying of children… it is always with romance one looks across the past. The loss of a baby, the loss of a life, the 'what the … is the meaning of life?'  Yes there is confusion amongst the peace.
When Kezia passed away there was a silence, a look between myself and Becs that spoke completely about the confusion and torment of the situation. Lovely Beccy, she was the best wife and mother of all time. She is dealing with the loss of her firstborn, a sacrifice of her first born, a loss of her character, a dent in her womanhood, a crack in the fabric of time that would shape her character for all time. The calling of her life! As a father, a dad, I am stuck in the confusion of the situation, being left without hope, without an answer, without any kind of reason for such a sacrifice. I want a solution to the problem!
Praise in the morning Praise in the evening
Praise when I'm laughing
Praise when I'm grieving
There will be dancing
There will be singing
Upon injustice we will tell of our God
Blessed with time to spend with ourselves as a family, we ventured toward a place undiscovered. A time at the beach, time to reflect, time to rest, time to busy ourselves with the new life prepared for us. A life without our number one. Every time a twang of pain. I find myself hiding under the blankets, in a dark place, curled up in a ball, holding onto yet but a tender strand of hope, actually letting go.
Letting go of the hope that had held our life together for the last few years, letting go altogether of the hope I had in a life worth living. In this dark place I keep my head held high, only for show, because inside myself I have lost all there is, lost my future, lost the foundation I once stood upon. Its dark here, I only take self prescribed medicine to help my mind accommodate such failure. I am lost, all is lost.
Are we there yet?
Really it is an answer to the confusion we all have, the pause that answers the confinement we all have in our questions of time, and life. We are all of a journey, a venture into the unknown, a space we exist in between here and there.
The system we exist within cannot answer the issues of life, the only answer is a pause, a gap amongst the fabric, a thinking space that we have a choice to review our self being, the scriptures, and the truth. The failure of a system, is there a system that fails?
I think that there can be no hope in a system, there can only be a hope in the truth. Life is meaningless, it is only a distraction from reality. It is a place we exist where we don't have to deal with the facts. Where are we really on the inside? Do we even spend enough time on the inside to find out, do we just fill our lives with time wasting things and stuff to distract ourselves from even seeking the question, and then does the question even come…
We are getting there… No, we're not.
The hope of all hearts
The hope of all hearts Is you
Your love never fails
Your love never fails
Smack-Down
I got the ultimate smack-down – a meeting with another who had lost, a person who had lost as much as us. He brought the reality of the situation to the fore-front of my mind, the fact that life is difficult, that suffering sucks, that everything existing is just a scam. I took it in. It absorbed my thinking. I was hooked, I was sunk. I realised that there was no option except talking to someone about the mess, the down thoughts, and when they were discussed I was no better.
I decided that there was no option but to decide to move forward, and not backward. The search for something was more about my soul than just a gimmick. I was at dinner with friends, and due to a delay I got to looking at their book shelf. On the shelf was a book about 'searching for the invisible God' by Philip Yancey. It jumped off the shelf and uncovered some truths in a way that had not been clear before. Someone else had doubts, someone else had pain, and someone else was confused trying to find an answer that probably was not there…
I read and read seeking something to put the intangible into a solid answer. I went and met a counsellor, because I thought maybe I needed help… after that meeting I realised that everyone needs help… I realised that we only move forward if we want to, its our choice, its our loss… or gain… when we are ready… Its our choice to leave, but its not the plan.
So, am I a disappointment with God, or am I disappointed with God? So where is God when it hurts, I guess the start is to figure out what hurting is all about, and it seems clear that pain is a part of life, that is has a reason, and I guess somewhere I am getting nearer to where I need to be, while finding myself not just in a dark ball curled up, but in a dark tunnel between there and somewhere.
Avoidance of reality
I got to a low point, I thought Church was a joke, every word was just cliché, just the facade of something trying to be sold, where was the depth, where was the truth… where is the consumer guarantees act when you need it because I think I need a refund due to being left unsatisfied. I didn't want to go, it was always the same, I could write the script it was so simple. People always asked how things were… didn't seem like they really cared as they ran past.
With hope and light
You reign over all
Though my heart may fail
You will always be all the same
Our God never fails
Our God never fails
 I checked out my bible, just to see what it said – you know. And the most of it told a story of difficulty and challenge, the disciples didn't have a 'fun time' they had an incredibly difficult time, most were hunted, beaten, tortured and were killed for their faith… The bible does not promise a 'jolly good time' it says we will have difficulty and persecutions…
I don't quite remember the disclaimer when I signed up. I decided it was all a scam, that my lost friend was right, so I found a solution, lets plug the hole, let's drown out the chatter on the inside, because it's only going to get me in trouble. Movies, TV and alcohol were a great distraction, but completely unsatisfying even in the short term. I quickly dismissed anything too life altering because the consequences would have been too unpleasant. Then it was about questioning the foundations of who I was.
Seeking the truth
Finding myself on shaky ground I decided to find out if there was any kind of reality. What really is the truth, I guess better to try and find out now than never. Foundationally we must have come from somewhere, either 'evolving' from a pot of goo, or being created by an intelligent designer. A quick review of Darwins monkey theory proved to me that in all of his theories it must be Darwin that is the monkey. Therefore being left with the only possible answer that we are actually created by God.
Ok, totally simple I know but better to have gone over it briefly than not at all. Step one completed to the seeking truth. So based on being created, created to think, to procreate, to discover and dream – the question then is – what is the point of me? Again it's a choice of purposeful or purposelessness. Having a hunch that there has got to be something better, and that if 'it was written', where is the book, and if it is about being good not bad – well everyone is totally stuffed. Maybe my purpose is more about God than it is about me.
Maybe I have been created 'because' rather than 'just because'. When comparing the 'other options' out there, really nothing does make logical sense except the one that makes no sense. This belief that God sent a sacrifice to save me for all my wrongs seemed so foolish it probably is the only way. Getting those two foundational issues out of the way, I can deduce that there then must be a reason for me… So what is it? That really is the issue, that is the heart of why I am even searching.
Praise in the morning Praise in the evening
Praise when I'm laughing
Praise when I'm grieving
There will be dancing
There will be singing
Upon injustice we will tell of our God
Getting there…
So, am I getting there now? Not sure really, maybe? My journey then took me to the inn of comedy, and an encounter with some more real life monkeys. One was good, one needed to take the red pill a long time ago, and the other one was brilliant – yes, simple, clear, hilarious, but still lacking something – a lack of direction in life. Yes, judgemental me decided that they were wrong…
After this experience we were invited to dinner – where a deep discussion ensured more questions than answers. Although it felt like a step forward for once, a discovery so compelling it rocked my world. I discovered that I was not just in a dark long tunnel… I discovered that I was on a train in the tunnel, and I was advised not to get off while the train was still in the tunnel. Yes, I knew you would be impressed too.
 
Where to from here
What next? As well as confronting the battle through the train ride in an unknown length tunnel it also seemed to be quite foggy. Day to day life was moving onward, the now expectation of another person to care for coming sooner than we thought, the realisation that maybe it was my choice as to how fast the train was moving, or if fact to the length of the tunnel. Hmmm.
Its getting deep… so deep in fact it takes me back to a facebook post from a high school friend Tim (and liked by Keith), who posed a questions around whether it was Jesus that was working for the betterment of Kezia during treatment, or in fact the doctors and nurses. This puzzle had kept my brain ticking for too long – there must be an answer. It comes I think down to the biggest issues of faith… free will.
So how much does God intervene in our day-to-day lives? I used to think a lot, but now I think in fact its far less than we would like. So Tim is probably right, the doctors and nurses were taking action, they did contribute to some of the things happening for the betterment of Kezia, but also in their humanity they did not have all the answers. However the doctors and nurses and brainwashed to believe that medicine is the perfection of evolution rather than God being the creator and redeemer of life, that our bodies have the ability to heal, if thay have the right environment and nutrition.
God, yes, created all, knows all, and is everywhere, is sitting within and outside this time dimension. His overall plan provides for our free choices (good and bad) hence the failures of humanity in its entirety. I believe that God has the ability to intervene, however His choices are made based on the eternal perspective, not the mortal.
So, yes, I know that if God chose to completely restore Kezia – he could have. Therefore if He chose not too it is more about His plan, than anything we are seeking for the satisfaction of our own personal circumstances. Does that take us forward at all, or are we just as lost?
The hope of all hearts
The hope of all hearts Is you
Your love never fails
Your love never fails
Man-up
Without wanting to go, I went. It was an experience, but was it just a facade. Just hype, totally fake – get a motivational speaker and good music – sold. Surely just a scam to get our money, eh, for sure.
Then something happened, I found myself somewhere I had been in the past, a place I remembered I knew I was supposed to be, a secret place, on the inside, where I could be real. A place of light, a place of peace, wow, that place. It was during the music I found myself somewhere else but right here.
The scam was quickly uncovered as incredibly unprofitable, the speaker and musicians, yes gifted, but no on any high priced payroll. So I concluded that no, it was not a scam, not it was not just hype… But I thought myself proud for asking the questions.
The last event, the last goodbye provided the platform for the next phase in my life. A friend had a demand in a conversation with God, and God gave him a challenge back. In this two minute interlude of conversation, action and response it opened up a truth in my friend so much so that it was infectious. I got a renewed clarity of truth, and simplicity, that God is real, that when he speaks it can be just a short whisper, that Gods timing is always going to be better than our own, and maybe, just maybe, from where He sits – it's under control.
The truth about the Church
I have always been wondering about the way I see church, I read the bible and it speaks about 'the church'. I wonder sometimes about the 'performance' aspect, the pastors as actors on a stage. Are they actually real people, or are they partly gifted and partly divine, are they the gatekeepers to our salvation? Have I been wooed into relying on 'the church' rather than building myself in faith?
The clearest message from the front about the truth of the gospel was from a guy called Larry. It was a couple of years ago during a baptism service at the Pullman, Larry was given the microphone, the words he spoke were a truth so clear, it was hilarious. He spoke of his finding God, and that his life turned to disaster, problem after problem beset his walk. The simplicity of his ongoing faith, and lack of surety as to what was going on was a peaceful reminder about the truth of our walk. Larry spoke so simply as to the difficulty of the faith filled journey. That God does not promise our changed lives to be 'rosy'. This event was repeated recently, A guy called Levi, had his life in a mess, a complete mess – then he found Campbell Live – went to church, got saved, then miracle after miracle of change – and challenge. Levi spoke of a truth, a simple faith, a real experience; Levi was a real person facing real problems. Levi and Larry are just like me.
In darkness,
In trials, my soul shall sing
Of his mercy, and kindness
Our offering of praise
Our God never fails
Our God never fails
I think I have discovered what the church really is – yes there is the physical entities of 'churches' the places of worship – but biblically those churches were related to bigger spheres – not individual meeting groups. During my journey I have been carried by 'the church' – the people, not just from within one house, but from across the country and the world. Such a blessing and a grace to allow me to be held up when I could no longer, to even allow me to criticise and critique, to think it's all a joke, to be carried while I fought my internal battles.
Those who were there to hear my grumblings, my criticism of God, to hold on to God when we had lost all. The true church is a body of believers, scattered around the world, as well as those building strong houses for people like me, who are broken, who are hurting to be cared for, to show us there is a way, in our time, at our pace. Knowing that above all there is a loving God who gave it all, for me.
Where in the tunnel
What is the point of this all? I guess it's another checking point in the journey – a place to rest and recover the thoughts and directions from the past nine months. Something is being birthed within me, to take me where I am supposed to be.
While visiting friends I came across a video of a running race. It's a famous race not because of who won, but because of who lost. The race started with a bang, all the runners were sprinting towards the 200m finish line, and then one runner collapsed. The runners sprinted on to the finish line, leaving the other runner in their dust.
I always thought that the race of life was about completing it, getting there, doing it on my own, being the one who can do all things, finishing – first, second, fourth – one of those – finishing it by myself. But this race was different because the runner who collapsed got up, he pushed past the stretcher bearers and hobbled forward, knowing he was beaten, but still wanting to get to the line. The crowd was in disbelief, but rose to their feet and gave a cheer.
The runner hobbled and stumbled and then from nowhere a man pushed passed the security guards, came to the runner's side and held him up while he continued to walk toward the finish line. With the additional help the runner increased his pace and the two crossed the line to the absolute amazement of the crowd. The man who helped the runner was his father, who said 'I was there when this started; I wanted to be there for the end'.
This story, yes inspiring painted a clear picture to me that actually I was the fallen runner, unable to complete the race without help, knowing that in my brokenness it was going to be impossible – knowing that without relying on God to help I could never make it to the end.
In darkness,
In trials, my soul shall sing
Of his mercy, and kindness
Our offering of praise
Our God never fails
Our God never fails
The only solution
The only way that I can reconcile the life I have had, the only meaning I can find, the only piece that is missing, the only solution to the problem. It comes when I look to God, yes that sometimes even to me sounds silly, I look to God and turn my back. I turn my back because if God knew all along that this was going to happen I am actually quite upset about it all. I turn my back of God, knowing that He loves me but also pissed at the process I have been through. I have been ignoring God for quite some time, it hurts to be let down… to be dropped by someone who loves me. So during this phase I have ignored God, let Him be, let Him understand the shame, the loss, the disappointment I have had to endure.
Yet the irony in all of this, is that the only perspective that makes sense, that can reconcile the loss, that can comprehend the disappointment is the perspective from above, from God, from the creator, from a life that includes eternity, this is the only way of making sense of everything, an eternal perspective, a life that includes infinity, that allows the possibility of infinity – this timeframe can reconcile anything.
I have had a revelation that we won't always get to know, that we are on our own, that life is difficult, that we need help. This burden I have had to bear has been more than I ever expected, more than I can handle, more than I would wish on anyone, yet in the tunnel I have decided to stay on the train, I have turned a corner and know, even though the path is longer, and more difficult, I have turned a corner …