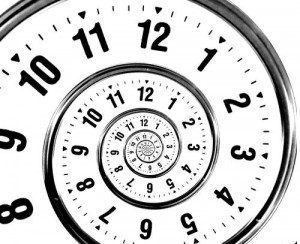 A time of time
The last few weeks with Kez was at home, a time of family, Christmas and friends, she only had a sore tummy, only a bit sore, a bit of complaining, but other than that seemed fine.  It was a challenging year and a half, she had been through so much, why then something so small, so inconsequential, so insignificant that would have her leave.  Why now, why after so much, after coming so far, after doing so well.  It was only weeks before that she had her best results, best bloods, best tumour markers, best of everything.  She was eating well, sleeping well, dancing well and laughing well.  Christmas was great, presents, fun and dancing.  Kez was great.
The last day was weird, actually everything was weird.  I guess because we never expected her to leave now.  The day before she went a bit pale, as in white like a sheet.  She was very tired, her body was obviously under stress.  We had called our nurse and she we had scheduled bloods for the morning to see what was going on.  Her sister was staying at her aunties that night, it was a long night, we sang songs, Bec read storied from the children's bible.  She was not in very much pain, just uncomfortable.  Her hands were pale, her legs were cold.  During the night we carried her to the toilet she could not hold herself on so Bec held her, her arms were limp, so Bec held her.
We brought a bed through to our room next to ours so she could be close.  Bec read more stories, I sang more songs, and we kept her close.  Late in the night she asked to go back to her bed, so I carried her through to her bedroom.  Very early in the morning she called out, called out for help, I went through to her bedroom and she asked to come back to our room.  I found her on the floor because she had tried to walk back herself and had fallen.  I carried her though to the spare bed in our room, told her I loved her, asked if she wanted a cuddle – she said I was too hot.  Then, at half past seven she called out to us, Bec went over first, then me.
We held her, and called for her, and then realised she had left us.  It was a strange time, Bec and I looked at each other, and were slightly stunned.  We carefully carried her back to her bed.  She was in no pain, she was not crying, she was not sore.  Yes she had left, but not beaten, not lost, not in pain.  She already had the victory over the difficult times, obviously God had chosen this time for her purpose to be fulfilled.
We did not know what to do so we stopped, realising that our world had just change direction completely, so we did what any parent would do… we tidied the kids room and had a cup of tea.  After a little while we made some of the most difficult phone calls ever, calls to family, calls to friends, calls about our little baby.  The night before we had called out to God for a miracle, so many miracles we had seen over the last two years, one more would have been easy for God.  Prayers were going up to heaven all night from friends and family with a passion to see Kezia saved, to see her healed, to see her free.
Little did we know that Gods plans are higher than ours, that He has the final word in everything we do.  Little Kezia's purpose was fulfilled that morning.
Wake
We are so thankful for all those who visited at home, Kez was able to be at home for a few days and friends and family were able to see her for a final time before the garden party.  We are not sure how many came but we know that every person who visited will never forget her beauty, her peace and the blessing and generosity that has surrounded our family through this whole time.  Every conversation, every visit we are so thankful for.  The children visiting were a special blessing and we know that all those who visited will have a deeper understanding of the love and faith we have in God to have a place set aside for those who believe in Jesus Christ.  There were tears flooding, hugs abounding, but also a presence of God that provided a peace beyond our understanding.
Garden Party
Having time to plan a party for Kezia was great.  We had time to breathe, to reflect and to seek out a way of honouring Kezia, her life and her beauty, to respect the family, and community that has surrounded her for so long.  The opportunity to be part of a celebration of life, and being able to see the dream we had for such a celebration was amazing.  The service was exactly as we envisioned it, although we were overwhelmed with the 500+ people who attended.  Thanks goes out to all who were serving that day.  Every special moment in that service will be remembered.  (We should have the video uploaded soon).
The desire of Kezia to have a garden party was difficult with such severe weather forecasts, although once inside it made it easy.  The hall we used was decorated with trees, bubbles, bouncy castles and Astroturf.  People brought picnics and the hall was packed.  While we were away Barbie and the 12 dancing princesses played on the big screen to a crowd of children who watched and danced.
Break
Since the Garden party life has been strange, it has been a difficult time, a time of thought, a time of thinking, a time of rest and a time of play.  Every day since has been complex, confused and combustible.  Continual questions of why?, why now? Why her? The simple has become messy.  A walk along the beach become a time of tears.  We have been keeping busy with holiday time up north, but every moment has the thought of 'what would Kezi say' or 'what would Kezi do'.  Our days are free, but our hearts are in pain.
I cry at a thought, I cry at a sound.  All I have is the memories, all I have is the photos.  I wanted so much to see my little girl grow up.  I feel I have lost a part of me.   I can distract myself for a time, but she always pops up.  I have a heart that is sore, its hurting for her.
Heaven
I know where she has gone, it's like I have a connection to the future, to the space outside time, to the place where angels inhabit.  I really want her back, but I know where she is I would rather be too.  It is weird to think that part of me is somewhere else and I guess there always comes the question of what is the truth.  The question we all have about the place we go when we leave here.  What is the truth, where is the truth, who is the truth.
We are holding onto the truth we believe, that there is a God who created us, that there is more to life that our time here, that there is a better place where we will spend time with our creator, and saviour.  I don't know any better solution.
Future
Our life is forever changed, we have lost our firstborn, our baby, our number one.  She taught me to love and to dance and to be free.  She taught me to be a dad, to know what love is, to know what life is about.  Our future here is uncertain but we have faith that God will continue to provide for our family now and in the future.  We know that God has all things under control, that He holds the world in His hands, that all things will work out for good.