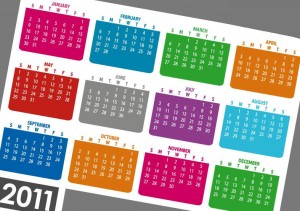 Just over 12 months ago we were told by the oncologists that we had no more options, either continue with a bone marrow transplant and radiation with a poor likelihood of success, or opt for palliative care. 
We had already been told that there was less than 10% chance she would make it through the initial chemo phase; six batches of high dose chemo over a grueling and painful six month period; most of that time was spent inside the hospital, hooked up to multiple machines providing chemo, pain relief and basic nutrition.  During this time as parents it was torture, our daughter was being hurt and we could not stop the pain, we prayed and cried continuously. 
Yes, the chemo had caused a reduction in the size of the tumour (96%), however the side effects left her immune system and digestive system completely destroyed, she had not eaten in months, had over 40 transfusions of blood and other IV supplements, was very tired, lost all her weight and sore – she was all but spent. 
As parents we made the difficult decision to take her home and look after her ourselves, we could not bear to let her be harmed any longer.  We chose however to not just sit back.  We spent time praying and seeking God's wisdom for answers as well as spending weeks researching alternative pathways including: prayer, detoxing, changing our home environment, vitamin and mineral supplementation, immune support and cancer fighting. 
The first few weeks were a panic but soon we found ourselves juicing vegetables daily, mixing vitamins, getting a whole house water filter, giving Kez salt baths and colon cleanses.  Along with this we knew we needed a big hitting cancer fighter. 
Our research led us to the Riordan IVC Protocol which had been used on adults and children with serious illness with positive results without harm.  After weeks of searching we found a clinic willing to administer High Dose IV Vitamin C to Kez.  In December 2010 Kez had her first dose of IVC, and since then has had over 125 doses! (The equivalent vitamin C found in 40,000 oranges.)  The only side effect of the IVC has been phenomenal good health. 
During this time we have seen her completely transformed - weight, height, immune system, detoxing, appetite, digestive system, blood, tumour markers – all improving significantly.  She has been enjoying home school and loving running, jumping and riding her bike!  Since last year she has been completely transformed – a real miracle!
A recent visit to the oncologist had him happy to see her so well, he told us that for her to still be here, and so well was absolutely fantastic. 
We are so thankful to God for his presence and faithfulness during this time, we have been filled with wisdom and transformed as parents.  Also we are so thankful to all those who have supported us through this journey, it has been a difficult time and we could not have done it without the amazing generosity and support from friends, family and kind strangers.