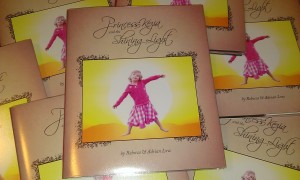 Princess Kezia and the Shining Light.
Finally the book is finished.  Thanks for all your patience.
If you have ordered a copy you should be receiving it in the next week (NZ) or couple of weeks (rest of world).
There are a limited number of extra copies available for $40 NZ + postage.  If you are interested in additional copies please email us info@kezishoney.com
Thanks very much.
Adrian & Becs.